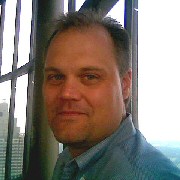 ---
Overview
My name is Mike Schinkel and I am the proprietor of this blog.
As of this 2019, I work professionally with Go, Docker, and WordPress (specifically the PHP, MySQL, Javascript/JQuery and API integration aspects.)
My email is

and I answer it a lot more frequently than I answer my cell phone. You can learn more about me professionally, if you care, at LinkedIn.
Over the past decade I have built software products for clients (here are just a few) and worked on and/or led teams launching websites for Coca-Cola, Dell, Atlanta's NPR, and more. Recently I have decided to focus on building my company's own software product to be known as Gearbox.
I have a mechanical engineering degree from North Avenue Trade School. I live at 33 Ponce in Atlanta, Georgia USA and have lived in the Atlanta area almost all of my life, though I did have two short stays in the Washington, DC area; once as I was born there and then again in 1990/91.
I have experience, interests, and skills in both marketing and web technology though I'm never sure which one I should focus on. I founded a company in 1994 that went on to become #123 on the Inc 500 list in 1999. I had an excellent core team during those years and I immensely enjoyed working with them to build the company over those years.
I founded a Meetup.com group in January 2007 called Atlanta Web Entrepreneurs and it has grew like a weed. I obviously stepped into a vacuum and have greatly appreciated getting to know every single person I've met through the group. But by 2011 I was feeling burned out and decided to allow others to pick up the startup-related events moving forward. Today, Atlanta is a thriving startup community and I like to think that my efforts helped a tiny but to nudge in that direction.
I raced motocross as a teenager, and it was probably the most maturing and reward experience of my life. If nothing more, it made me and my father extremely close when I was a teenager (and we are still very close), and if that doesn't say something about the experience I don't know what would.
Politically and spiritually, I deeply believe everyone deserves both opportunity and human dignity no matter what their circumstances, their race, or their nationality. I tend to be suspicious of religion because I've seen it used so often to justify prejudice, oppression, as well as horrific atrocities, but I'm overjoyed when I meet theists whose motives are pure and who practice what they preach.
I've traveled to many states in the USA. I have also been to Italy, Ireland, England, France, The Netherlands, Switzerland, Austria, Germany, Belgium as well as New Zealand and Australia, it roughly reverse chronological order. And of course I can't forget the Caribbean including especially St. Thomas, St. John, St. Martin, and St. Barts.
---