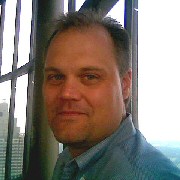 ---
Overview
My name is Mike Schinkel and I am the proprietor of this my personal website and blog. If this site seems overly about me well yes, it is. This is my place, deal with it.
My email is

and I answer it a lot more frequently than I answer my cell phone. You can learn more about me professionally, if you care, at LinkedIn.
I am an entrepreneur, single, in my fourties, and have a mechanical engineering degree from North Avenue Trade School. I live at 33 Ponce in Atlanta, Georgia USA and have lived in the Atlanta area almost all of my life, though I did have two short stays in the Washington, DC area; once as I was born there and then again in 1990/91.
I have experience, interests, and skills in both marketing and web technology though I'm never sure which one I should focus on. I founded a company in 1994 that went on to become #123 on the Inc 500 list in 1999. I had an excellent core team during those years and I immensely enjoyed working with them to build the company over those years.
I founded a Meetup.com group in January 2007 called Atlanta Web Entrepreneurs and it has grown like a weed. I obviously stepped into a vacuum and have greatly appreciated getting to know every single person I've met through the group. I look forward to getting to know them better and meeting other new people as well in the coming year(s).
In September 2009 I along with my business partner Tim Dorr launched a coworking space called Ignition Alley in the Poncey-Highland area somewhere between Midtown Atlanta and the Virginia-Highland neighborhood. Our goal with Ignition Alley is to create an community epicenter for startup entrepreneurs, freelancers and Atlanta's creative class and by all measures we seem to be succeeding.
I raced motocross as a teenager, and it was probably the most maturing and reward experience of my life. If nothing more, it made me and my father extremely close when I was a teenager (and we are still very close), and if that doesn't say something about the experience I don't know what would.
I've practiced Ashtanga Yoga for over 6 years and have become a true believer in yoga although recently have stopped because of a foot problem which I hope to find a solution for in the near future. I enjoy boating on Lanier and played both Raquetball and Tennis in my past.
I'm a secular humanist because I deeply believe everyone deserves both opportunity and human dignity no matter what their circumstances, their race, or their nationality. I tend to be suspicious of religion because I've seen it used so often to justify prejudice, oppression, as well as horrific atrocities, but I'm overjoyed when I meet theists whose motives are pure and who practice what they preach.
I've traveled to many states in the USA. I have also been to Italy, Ireland, England, France, The Netherlands, Switzerland, Austria, Germany, Belgium as well as New Zealand and Australia, it roughly reverse chronological order. And of course I can't forget the Carribean including especially St. Thomas, St. John, St. Martin, and St. Barts.
That's all for now.
---
My Bio
Professional
President & CEO: Jun 2007-Present
Strategy and Implementation Consulting and Training

Web Marketing including SEO
Drupal Content Management System
OpenX Advertising Server
ClearSpring Widgets for Viral Distribution
Twitter.com/Identi.ca API Integrations
Meetup.com API Integrations
General API Integrations
Guides, Inc.
Founder, President & CEO: Jan 2006-Dec 2006
Expert Education, Inc.
Founder and President: 1991-1994
One of three founders, and President: 1987-1990
Education
---
My Interests
These are some of my interests in alphabetic order:
Attending Local Events such as Meetups
Boating on Lake Lanier
Business and Entrepreneurship
Loft Condos in Midtown Atlanta
Magazine Publishing for Enthusiast Markets
Motorsports, especially Motorcycling
Information Organization
Website and Database Programming
Travel
Web Marketing Strategies
Web Technologies
World Politics