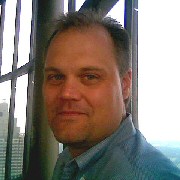 I have skills and experience in both running business with a strong marketing background and also as a web/software developer. The company I ran for 12 years and took to Inc 500 level as #123 in 1999 sold software to software developers via both a mail order catalog supported by advertisers and later a website also supported by advertisers was where I gained the bulk of my business and marketing experience.
---
Services
Here are the services that I currently specialize in. If you need one of the following I think I can be one of your best and most cost-effective option:
Develop Custom Functionality for WordPress:

Integrate with External Services

Developer Training:
---
Rates
My rates are as follows:
Consulting/Software Development

$150/hour for very urgent needs
$100/hour for scheduled needs less than forty (40) hours
$75/hour after forty (40) hours

An estimated 1/2 prepaid required, initial rates and prepayment negotiable on longer engagements. My minimum project size is 8 hours.
Training:

Within Atlanta local: $2000/day for up to twelve (12) students with one (1) day minimum
Outside of Atlanta: $2500/day for up to twelve (12) students with one (2) day minimum
Additional students beyond twelve (12): $200/student-day
---
Contact
Contact me via

. You can also read my resume on
.
---
Address
NewClarity LLC
33 Ponce de Leon Avenue
Suite 202
Atlanta, Georgia 30308