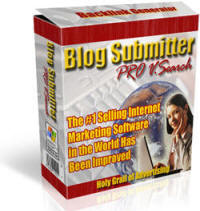 I just noticed a Google ad out of the corner of my eye for Blog Submitter Pro (URL is http://www.marketersos.com/ but I will give them no Page Rank!) I googled it and found this review of Blog Submitter Pro by Vincent Rich! I was floored. Someone actually sells a product that is causing us bloggers so many problems with spam, and then somebody else writes a review promoting it!
THESE GUYS MUST DIE!!!
P.S. But one good thing about this is it should make it easier for services like Akismet to reverse-engineer the software to see how better to stop it.
P.P.S. Obviously, if anyone from the FBI is reading this, I'm speaking metaphorically when I say they must die. ;-) You must know that all legitimate bloggers want to see spammers rot in hell…